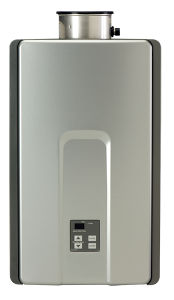 Would you like to spend less every month and never run out of hot water? Consider upgrading to a tankless water heater and eliminate standby energy losses, the potential of flooding from a ruptured tank, and waiting for water to heat up. The specialists from Stadtler Heating & Cooling are dedicated to providing exceptional customer service and value from your investment. No matter where you live across DuPage County, IL and surrounding areas, we provide professional installation, maintenance and repair.
You can count on Stadtler Heating & Cooling for your tankless water heater emergencies!
Water heating is simply too important to take changes. Give Stadtler Heating & Cooling a call at (630) 318-4143, and we'll put four generations of local and practical experience to work for you. Family owned and operated, we only recommended proven manufacturers and models, and take care to meet the specific demands of your household. With proper sizing and installation, we ensure consistently hot, ample, clean and reliable hot water.
Providing homes with affordable tankless water heater services across Downers Grove, Hinsdale, Lombard, Glen Ellyn, Villa Park, Westmont, Lisle, and Darien, IL
Making the switch to tankless water heating can potentially trim up to 40% off your water heating costs. The system only heats the water you need, when you need it. There's no water stored in a tank, continually reheated and absorbing contaminants. These compact units not only take up very little space, but allow versatility in location. With a variety of options and features, along with outstanding manufacturer's warranty and expert workmanship, Stadtler Heating & Cooling delivers results you can trust.
[h2] [h3]
Stadtler Heating & Cooling
January 8, 2019
2023/05/26