Stadtler Heating & Cooling is a 4th generation, family-owned and operated residential heating and cooling contractor. We've been located in the Downers Grove area for over 60 years and also service the surrounding western suburbs.
Currently, the business is owned and operated by Robert L. Stadtler and Karin Stadtler. We service and install residential furnaces and air conditioners, boilers, ductwork, and energy- and indoor air quality-management systems. Our focus is your total home comfort.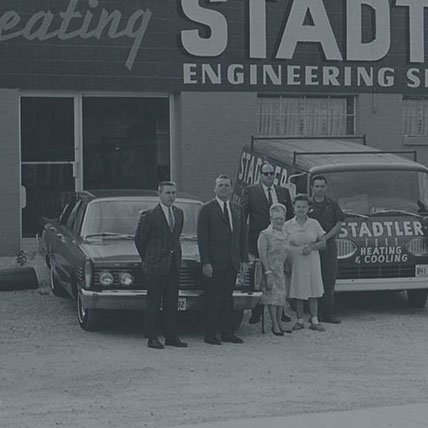 From all accounts, Edwin B. Stadtler was a talented blacksmith. His calling included constructing functional pieces that made life easier, such as horse troughs, water tanks, and grain storage bins. Edwin took that talent – joined by his sons Edward and Arthur F. Stadtler – and began fabricating gutters, awnings, and canopies out of a shop at 4013 Lake Street, Chicago. They also constructed sheet-metal flashing and skylights for the City of Chicago streetcar barns. This business remained strong and steady until the Depression.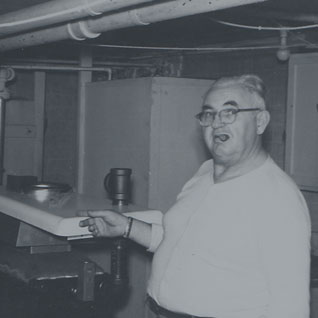 During the Depression, both brothers were forced to pursue outside work. In the 1940s, however, Arthur F. Stadtler resurrected his business out of a garage on Karlov Avenue in Chicago. This became the center of operations for sheet-metal construction and furnace replacement.
Arthur's son, Fred Stadtler, began working at the sheet-metal shop. Within a few years, Fred took over the business, pulled up stakes, and moved out to Downers Grove with his family. The new shop opened in the early 50s, offering sheet-metal work, and furnace repair and replacement.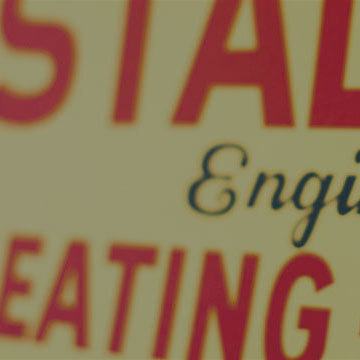 In 1961, Arthur R. Stadtler (Art) joined his brother Fred in the business. A new building was acquired and in 1967 they settled into their new location at 535 Ogden Avenue in Downers Grove. But times were changing and the communities' needs were changing along with it. The brothers dropped gutter work and expanded their business to include air-conditioning installation and repairs, along with minor refrigeration work. Stadtler Heating officially became Stadtler Engineering. The industry was thriving and jobs kept pouring in. At one point, Stadtler Engineering employed 40 workers.
1970s
The Start of the Modern Era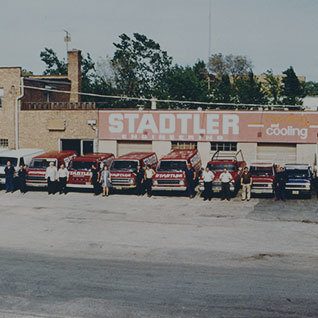 In the 1970s, Stadtler Engineering revamped its name and became Stadtler Heating and Cooling. A new logo was designed and the company's presence in the western suburbs became more constant and far-reaching. When Fred Stadtler passed away, Art's wife Diana was the managerial expert in the office and quickly became the oil that kept the machine running smoothly.
The products and services expanded to encompass more aspects of heating, air-conditioning, ventilation, and indoor air quality. But underneath the visible changes, the underlying principle of quality products, workmanship, and service was solidifying.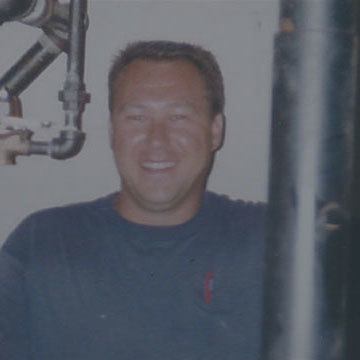 As a teenager, Art's son Robert began helping in the shop and on service calls. Born with an inquisitive nature and an engineer's mind, Bob's love of HVAC was apparent. In 1995, he officially began working at Stadtler Heating and Cooling, continuing a long, family-built legacy. In 2004, the building on Ogden Avenue was sold and Stadtler moved into space in an industrial park in Westmont, IL.
After dedicating his life towards sustaining a strong family business and creating a well-respected and reputable name in the HVAC industry, Art decided to entertain the idea of retiring. In 2008, Bob and his wife Karin took the reins of Stadtler Heating and Cooling.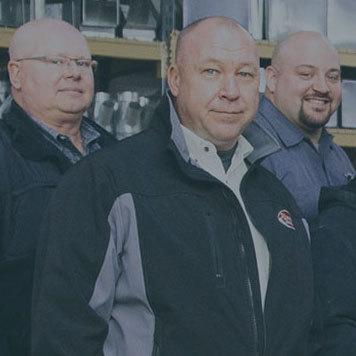 New brand, same focus. Times continue to change and Stadtler Heating & Cooling is keeping up with those changes. New solutions to home comfort become available, innovative ways to communicate exist, and customers' needs are evolving.
What hasn't changed is that we're a small business and we're proud of that. Our focus is on offering reliable equipment, providing excellent workmanship and outstanding service, and on fulfilling our customers' and our communities' HVAC needs. That is Stadtler Heating & Cooling's commitment to you.
[h3]
Stadtler Heating & Cooling
January 11, 2019
2023/11/29